Arbutus Grand Opening Community Celebration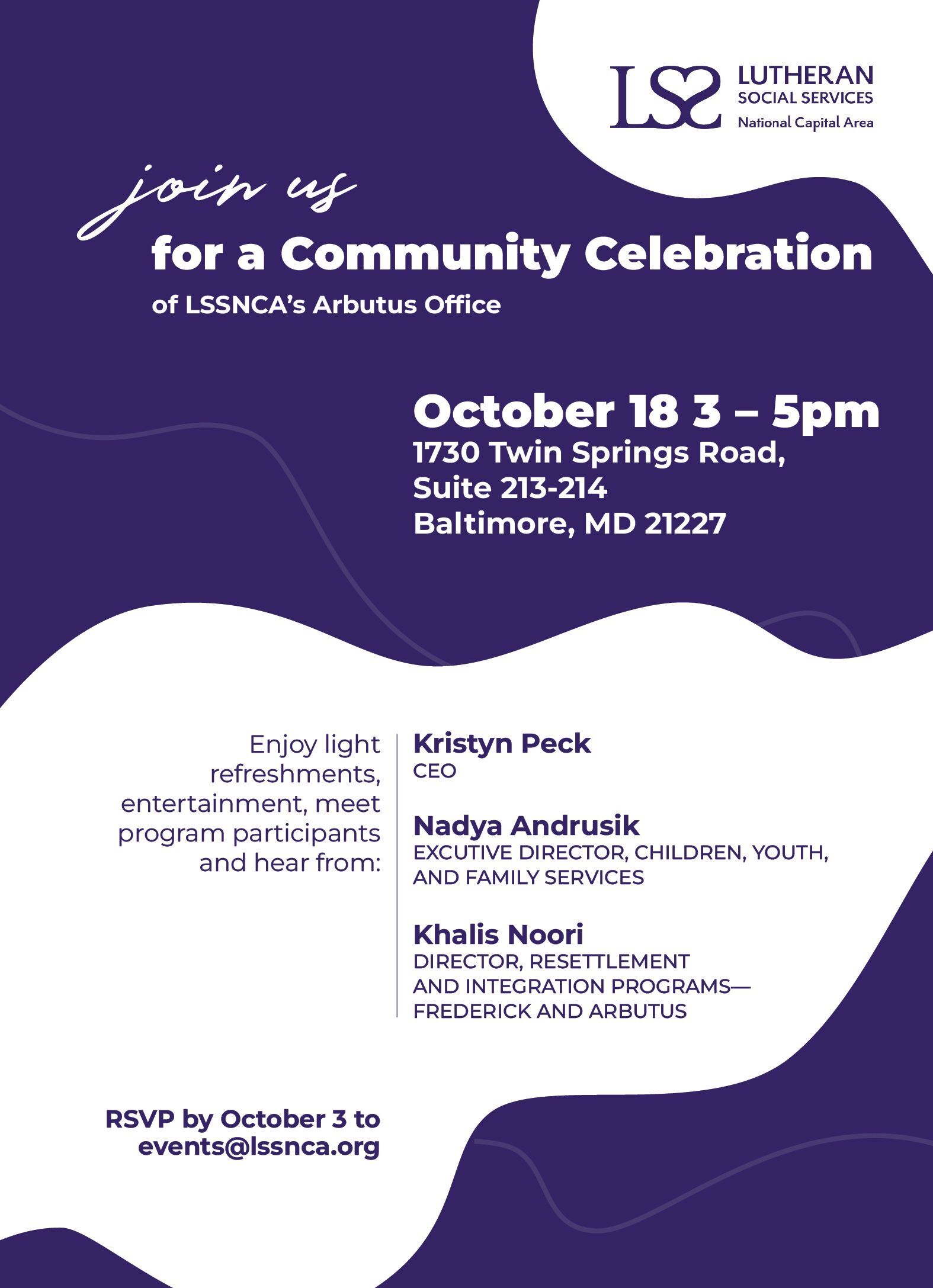 Our Baltimore County office provides reception and placement, case management, employment services, legal support, and other services. In less than two years, we've served more than 125 individuals from countries including Afghanistan, the Democratic Republic of Congo, Cameroon, Guatemala, Sudan, Syria, Venezuela, and Yemen.
Hear welcome remarks from CEO Kristyn Peck, Arbutus and Frederick resettlement and integration programs director, Khalis Noori, and program participants while enjoying light snacks, refreshments, and entertainment.
For more information or to RSVP (by October 9) email: events@lssnca.org