Designed to serve as a community hub for LSSNCA program participants, the Resource Center is a meeting point for cultural orientation, engaging support groups, and LSSNCA's goods donations home! LSSNCA program participants can "shop" their needs upon arrival in the DMV, and as they make the community their new home.
Questions? Email resourcecenter@lssnca.org.
Please note, the Resource Center is currently serving LSSNCA program participants by appointment. However, if you know of someone who could benefit from the services and programs provided at the Resource Center, please email resourcecenter@lssnca.org to be connected to a program. 
Please note the following holiday hours: The Resource Center close at 3 p.m. Wed. November 22 and be closed all day Thurs., November 23 for Thanksgiving. It will reopen Mon., November 27.
The Resource Center will again be closed December 19 - January 2, and reopen back to standard hours on Wed., January 3.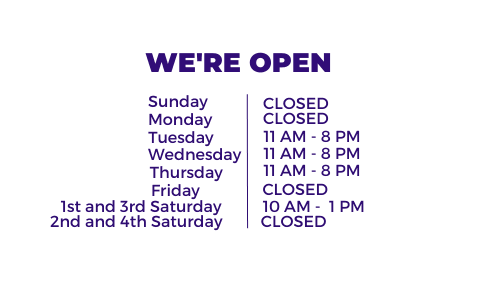 Donate Goods
The Resource Center is LSSNCA's only donation collection site. Please ship or drop-off donations during the hours listed below. Items can also be purchased via our Amazon WishList. 
5710A General Washington Drive                                                                                                                                                                                    Alexandria, VA 22312
Current Urgent Needs:
Men's clothing - all sizes/styles
Youth clothing - all sizes
New underwear - all gender/sizes
Hygiene products (see Amazon list) 
Household goods (see Amazon list)
Lyft/Uber or grocery store giftcards
Thanks to your support, we're currently pausing accepting the following donations until further notice:
Women's clothing
Infant (0-24months) clothing
Used shoes
Volunteer
We always welcome volunteers to assist with outreach and engagement activities, shopping trips, and help sorting donated items. Email the Resource Center today to learn more!