Who We Are
Since 1917, Lutheran Social Services of the National Capital Area (LSSNCA) has accompanied those in need throughout Maryland, Virginia, and the Washington D.C. metro area to foster resiliency, self-sufficiency, and access to opportunities by creating, connecting with, and engaging welcoming communities. 
Today, LSSNCA continues to serve refugees, forced migrants, and immigrants through resettlement and workforce development; family and children services including foster care for unaccompanied refugee minors and unaccompanied children; health and wellness services such as CARE for Newcomers, and healthy relationships education through our Youth Development and Wellness initiatives. With the help of partners and volunteers LSSNCA strives to achieve an inclusive community of well-being where people thrive.
LSSNCA Program Participant from Afghanistan

"When you give me a sweater and I ask you for a coat; when you give me a coat and I ask for food; when you give me food and I ask for a laptop, it's not because I don't understand the value of this sweater, it's because you are family and I know we can ask you and you will help us."
Our Impact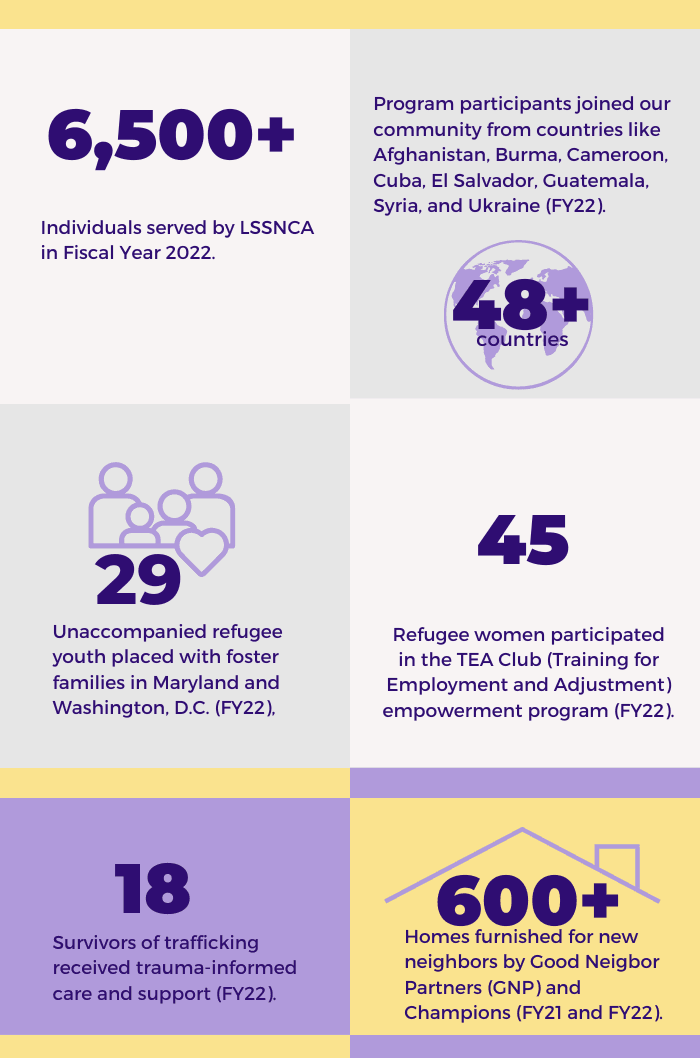 From the Newsroom
Following a New York Times report earlier this month that the Biden administration is considering reinstatement of family detention at the US-Mexico border, 130 faith-based organizations delivered a letter to the White House today urging the administration to halt these inhumane plans.
The letter was signed by 130 religious organizations and announced by Rafael Bernal in The Hill. The faith organizations' demands in the letter echo those of members of Congress, faith leaders, and human rights groups' recent sign-on letter and public demonstration at the White House.
Today the Biden Administration announced its intention to re-issue a version of the Trump Administration's asylum, or transit, ban that requires families and individuals to seek asylum in countries they pass through en route to the United States first. Transit ban 2.0 emulates the previous administration's disregard for America's national asylum laws and commitments to international human rights laws and treaties, and our moral obligation and tradition of welcoming people escaping conflict and persecution.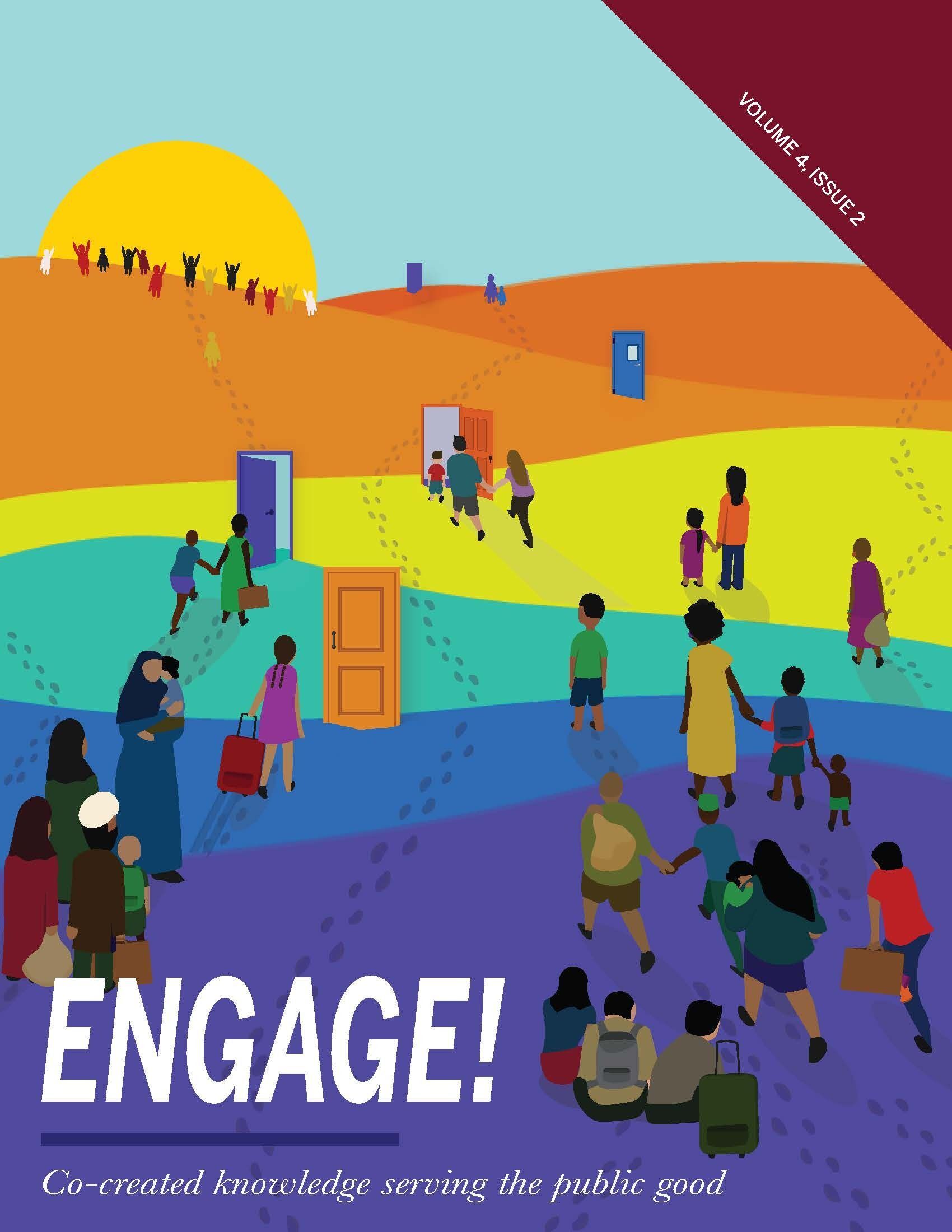 Our Chief Operating Officer, Mamadou Sy was featured in Engage magazine where he shared his resettlement story and how his experience is directly related to his work at LSSNCA.