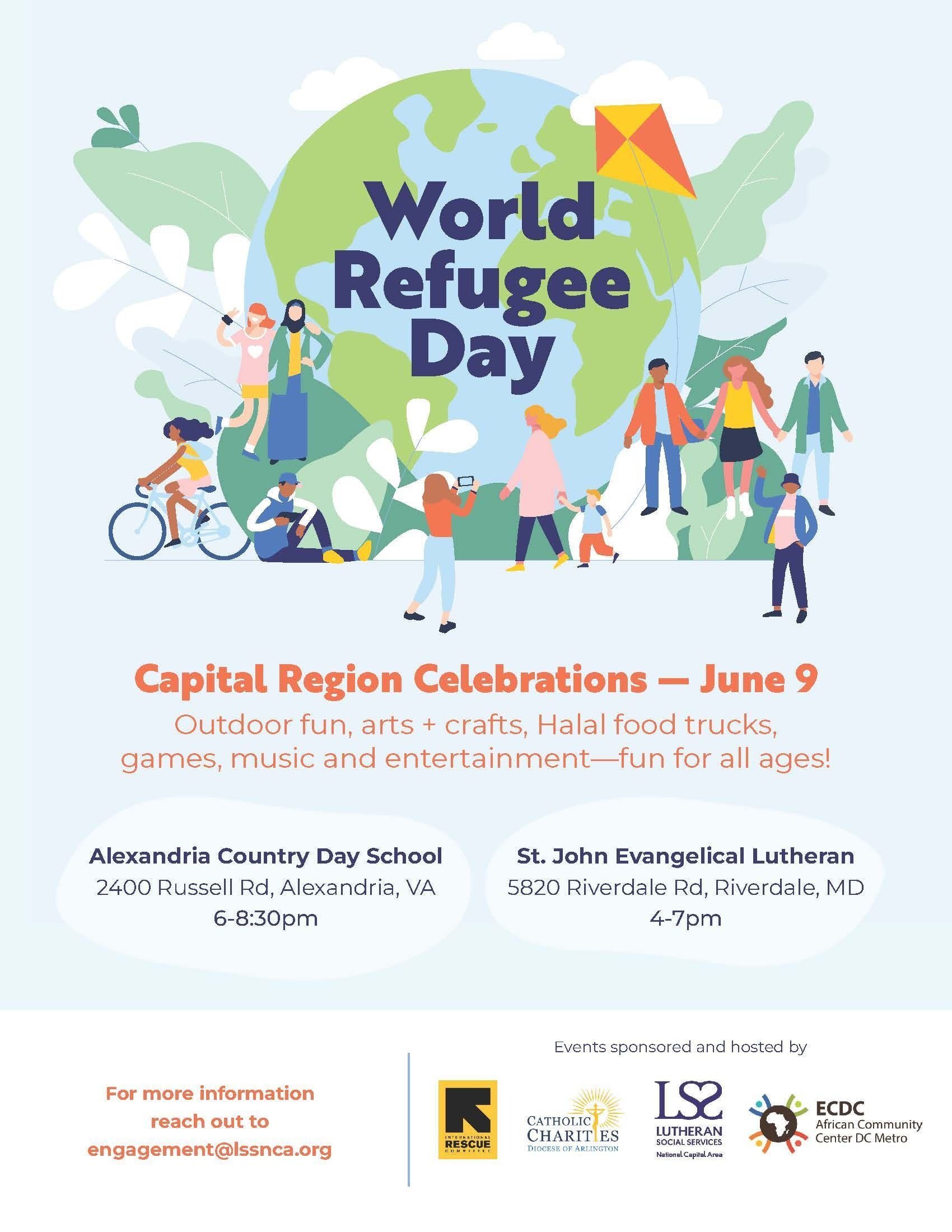 There are nearly 32.5 million refugees around the world. Fewer than 1 percent are considered for resettlement. LSSNCA and our local resettlement partners are humbled to play a part in welcoming new neighbors! Join us on June 9 to celebrate their tenacity and strength.
په ټوله نړۍ کې شاوخوا 32.5 میلیونه کډوال شتون لري. له 1 سلنې څخه لږ د بیا میشتیدنې لپاره په پام کې نیول شوي. LSSNCA او زموږ د بیا میشتیدنې ځایی همکاران په عاجزی سره د نوي ګاونډیانو په هرکلي کې برخه واخلي! د جون په 9 کې زموږ سره یوځای شئ ترڅو د دوی ټینګښت او ځواک ولمانځؤ.
نزدیک به 32.5 میلیون پناهنده در سراسر جهان وجود دارد. برای کمتر از 1 درصد اسکان مجدد در نظر گرفته شده است.
و شرکای اسکان مجدد محلی افتخار دارند تا در استقبال از همسایگان جدید نقش داشته باشند.LSSNCA
بنابرین، در 9 جون با ما بپیوندید تا از مقاومت و توانایی های آنها جشن بگیریم.
У світі налічується близько 32,5 мільйонів біженців. Для переселення розглядається менше 1 відсотка. LSSNCA та наші місцеві партнери мають честь приймати нових сусідів! Приєднуйтеся до нас 9 червня, щоб відзначити їхню стійкість і силу.
Hay casi 32,5 millones de refugiados en todo el mundo. Menos del 1 por ciento son considerados para el reasentamiento. LSSNCA y nuestros socios locales de reasentamiento se sienten honrados de desempeñar un papel en la bienvenida a nuevos vecinos! Únete a nosotros el 9 de junio para celebrar su tenacidad y fuerza.