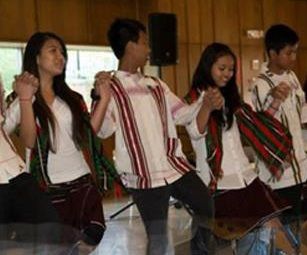 Join Refugee and Immigrant Services (RIS) for our annual World Refugee Day celebrations in Silver Spring (MD) and in Falls Church (VA)!
Our theme this year is "Embracing Our Identities" to celebrate our refugee community and share in the cultures and traditions of others. Come join us for a fun celebration featuring music, dance, food, arts and crafts.
Our Silver Spring event will be held on Friday, June 20 from 3:00 PM – 8:00 PM at the Silver Spring Civic Center, and our Falls Church event will be held on Saturday, June 21 from 10:30 AM – 2:00 PM at St. Paul's Lutheran Church (7426 Idylwood Rd).
For more information or if interested in volunteering for this event, please contact Lily Habtu at habtue@lssnca.org.