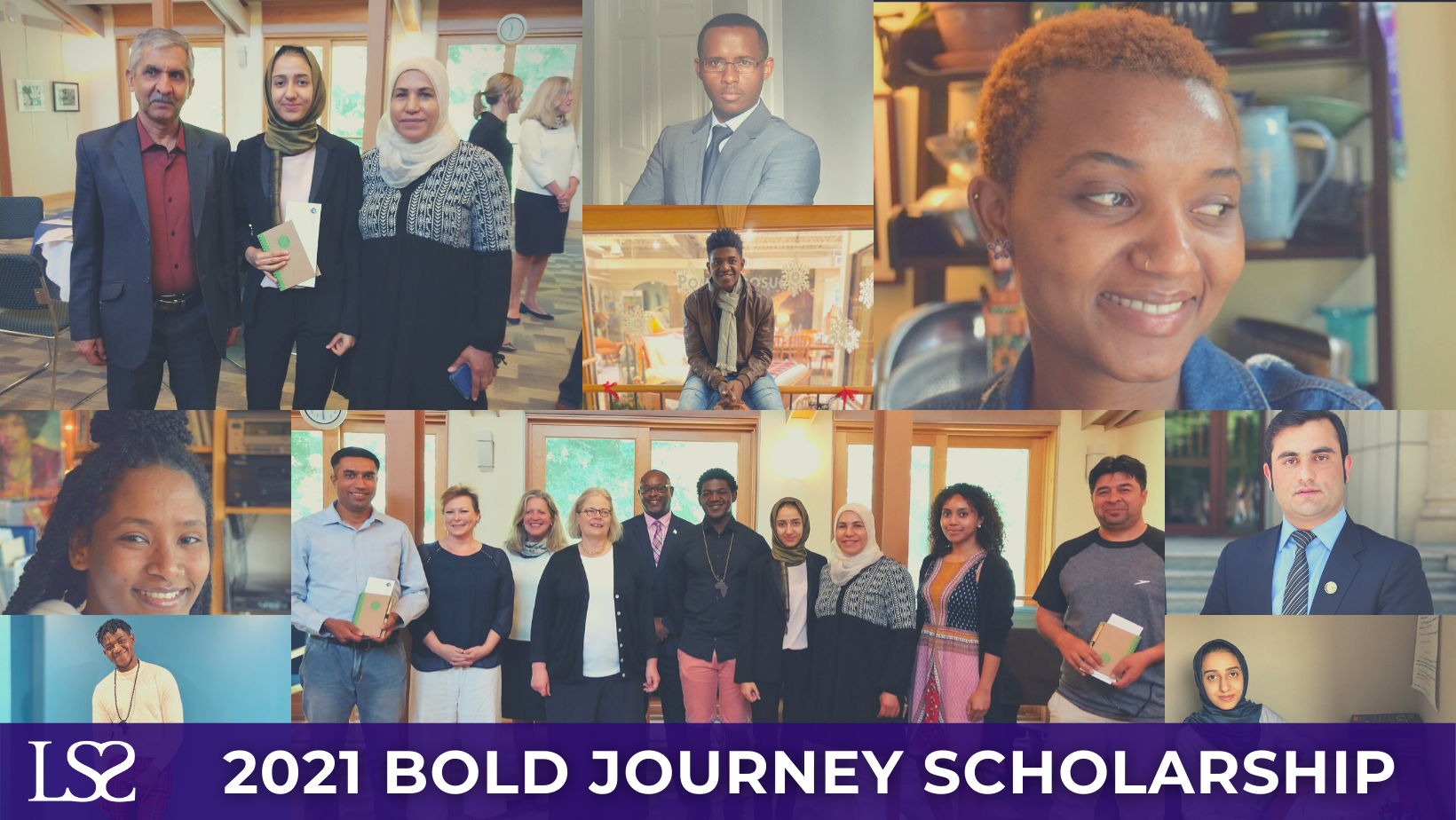 Thank you for choosing to support our 2021-22 Bold Journey Scholarship fund!
By contributing to this scholarship, you are sponsoring empowering a bright individual to achieve his/her educational dream. Consideration for the award will be weighted towards promising applicants who have demonstrated the ability to achieve in the face of adversity. The scholarship will enable this individual to pursue an undergraduate or graduate education and enroll in vocational training, recertification or ESL courses.
We are counting on you to help us reach our goal of $5,000!
Please note that 100% of donations will go to the scholarship and our Board of Directors will be matching with a donation up to $1,150.