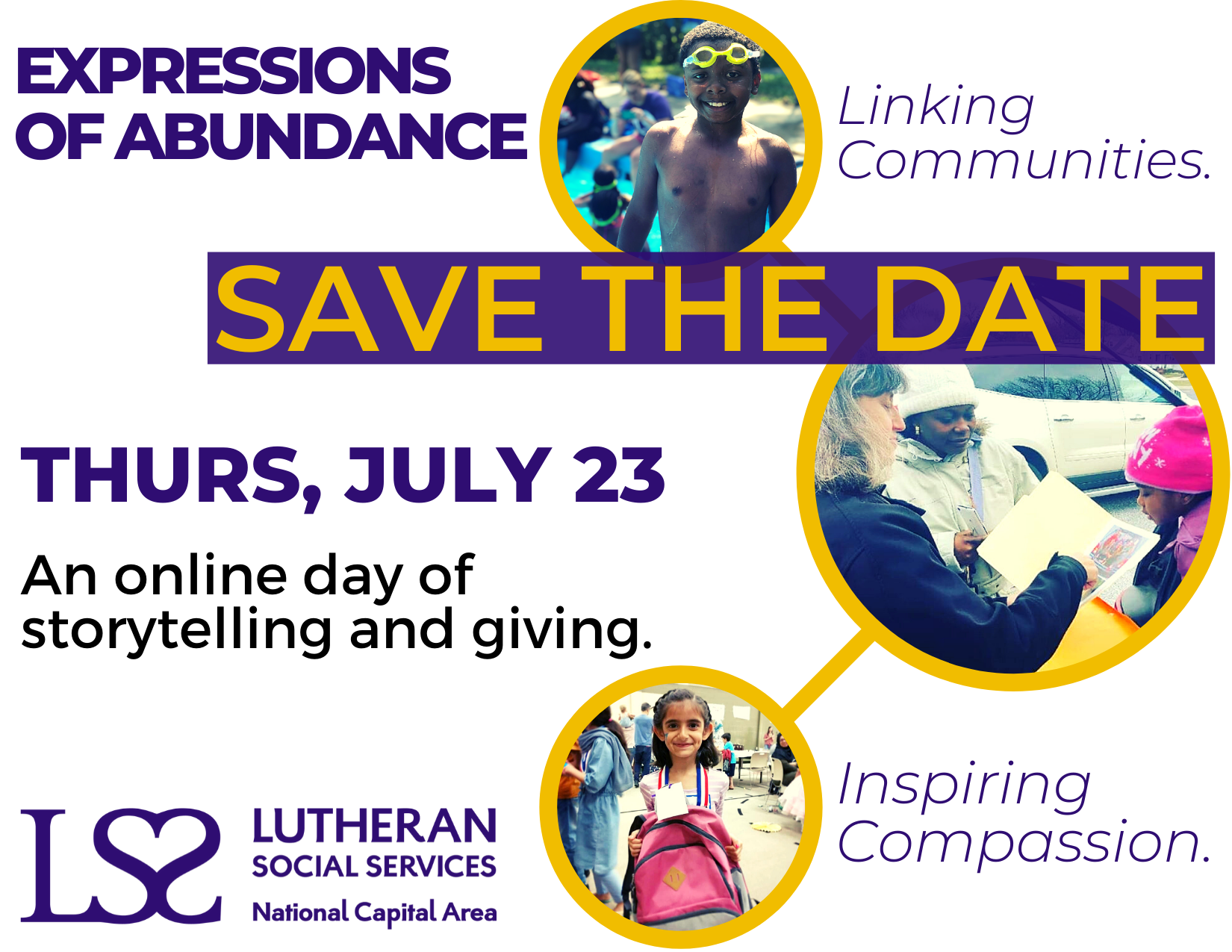 The Expressions of Abundance events are a way for us to shine a spotlight on our programs and hardworking staff, while asking our community members to invest in our services and our clients. LSSNCA is proud to have served the DMV for over 100 years but we would not be able to do this without the generous support of donors like you. Whether you are joining us for your fifth breakfast or your first, we hope you are inspired to contribute today and invest in your community.
Help us reach our fundraising goal of $15,000!

Stay tuned for a schedule of the day's programming! But feel free to donate in one of three ways today!
Register for live events: