Your financial support is the greatest blessing of all. Inside our holiday catalog you will find the gifts that are most needed by families and children in our community. These items are a sampling of how a small donation can make a big difference.  
We will ensure that your donation is designated to the most critical needs of our most vulnerable neighbors; this may include your selected gift or provide for a family's more dire need. 
---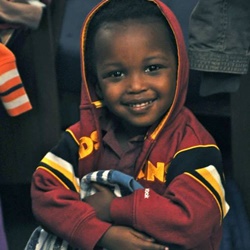 Make a new home feel comfortable and warm for a refugee family with seasonal blankets, towels, and sheets.
---