Thomas Swindell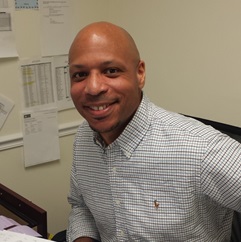 swindellt@lssnca.org | (202) 723-3000 ext. 210
Thomas received a dual B.S. and B.A. in Accounting and Spanish from Guilford College where he was the co-captain of the men's basketball ​t​eam and became fluent in Spanish while studying in Seville, Spain. Thomas received his Masters of Accountancy from University of North Carolina Greensboro, which provided an auditing internship and later the position of Senior Auditor with one of the largest accounting firms in the country, McGladrey LLP.
Thomas's experience in public accounting led him to become the Manager of Accounting for The Riverside Church, a nonprofit organization founded by the John D. Rockefeller family offering social service programs in New York City. This experience inspired his interest in non-profit management and accounting while guiding his participation in a variety of volunteer community enrichment initiatives, including a head coaching position for youth AAU basketball teams. Now living in the Washington D.C. area his fortune has led him to LSS/NCA where he plans to continue not only his work in Finance and Accounting, but his community and faith based volunteer work as well.