Reverend Anteneh Gebreselassie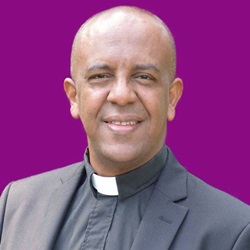 "I am a native of Ethiopia who migrated to United States in August 2006 through the Diversity Visa Lottery Program. Although I was not a refuge and not settled by LSS/ NCA, I have witnessed its service in other immigrants. Serving as a board member in one of the best organization that continues to serve immigrants and the local community is an opportunity to live my pastoral call. "
Pastor Anteneh Gebreselassie is a native of Ethiopia. He earned his undergraduate degree in theology from the Mekane Yesus Theological Seminary in Addis Ababa, Ethiopia, and his Master of Divinity degree from the Lutheran Theological Seminary at Gettysburg. Pastor Anteneh currently is serving as an associate pastor at Resurrection Evangelical Lutheran Church in Arlington, VA.