Ms. Lynn Tedesco, Board Chair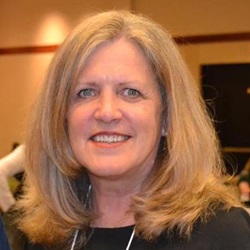 "I volunteer for this organization for three simple reasons: LSS answers the Christian calling to lift up the underserved, making all things possible…. For 100 years LSS has evolved to meet current and relevant needs in our DC metro community… LSS has a staff and volunteer corp that is unmatched in their commitment to serving and supporting children and families without regard to race or religious belief. "
Lynn Tedesco is a Fairfax County native and an active volunteer for Lutheran Social Services of the National Capital Area. With extensive experience in marketing and communications, she is the owner of Inthevent, LLC a firm focused on marketing and sponsorship management and development for corporate and non-profit organizations. Lynn and her husband, Robert have two grown daughters.