Youth Haven
The journey to adulthood is always complex.  Youth Haven walks with families affected by social stigmas to raise-up young people who are healthy, connected, and ready to succeed. 
Since 1999, Youth Haven has provided a safe supportive environment where youth and families share their experiences, find comfort and hope, and grow past stigma through peer support, counseling, and mentoring.  Many of the youth we serve live with HIV/AIDS, experience relationship or community violence, housing and food instability, or the absence of a parent because of incarceration or foster care.
Through overnight retreats, wellness educational series, mentorship, peer support, and expert staff, Youth Haven participants explore how to create healthy futures filled with purpose and responsibility.  At camp, youth and families practice using new tools to successfully reach their goals from medication adherence to strengthening ties within their circle of support.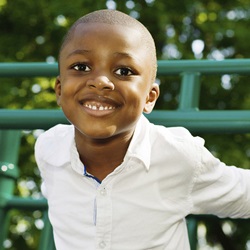 Camp Kids Haven
For kids aged 7-13, we offer Kids Camp, a week-long get-away on the campus of Mar-Lu Ridge Camp and Retreat Center in Jefferson, MD. Campers get to swim, play games, sleep in cabins, do arts and crafts, and go on adventures in the woods. Our hope is that campers experience a warm, caring environment where they have fun and can 'just be kids.'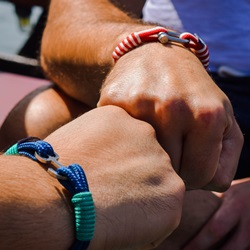 Teen Haven Retreats
For young adults 14-21, we offer Teen Haven Retreats, a series of three weekend retreats held throughout the year: College Sampler, hosted at a different college each year; Adventures in Leadership, with obstacle and ropes courses; and BE WELL, for young adults just learning of an HIV diagnosis.  The teen retreats aim to provide youth with life skills, strong role models, and opportunities for creative self-expression as they plan for their future as young adults.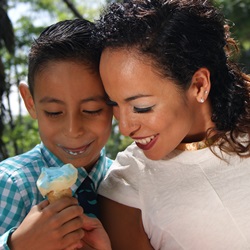 Family Mini Camps
Family Mini Camp is a short weekend retreat for the whole family that provides parents and other caregivers with peer support, discussion opportunities, and resources on living with HIV in the family. Family members discover how to lean on one another for support and how to best to disclose their family's condition to their children when the time is right.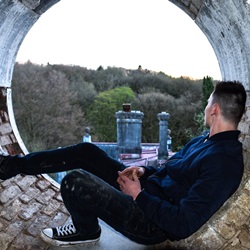 "Between Time" Events
Activities for youth and their families aren't limited to their time at camp. Youth Haven supports families with being well all year long with interactive wellness workshops, day activities, and field trips held in Washington, DC.  Youth ages 14-23 may receive monthly mentoring.  Teens and adults may serve as volunteers.
If you would like to register a child, family member or client with Youth Haven, please visit our registration page.