A New Place to Call Home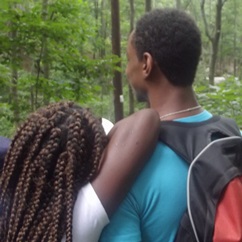 Fear of persecution drove Tesfaye from his home in Eritrea to an Ethiopian refugee camp. Tesfaye had no family to care for him and no possibility of repatriation. The camp authorities decided that he should be resettled through a program designed for unaccompanied minors since such children have had traumatic experiences and need safe, loving, nurturing homes, and adults who will mentor and guide them.
Seventeen-year-old Tesfaye arrived in the United States and into our care in 2011. Initially we placed Tesfaye with a licensed foster family, but he had a very difficult time adjusting to his new life in the States so we tried other placement options. So time went on, Tesfaye became more accustomed to his new church and school and with his help we found a foster home with a parent who was also originally from Eritrea. 
Now we are working diligently to prepare Tesfaye to become self-sufficient by the age of 21, when he will no longer be eligible for support from the foster care program. His social worker, Tiffany, continues to support Tesfaye in his efforts to adjust to American culture. She is helping him prepare for college entrance exams and applications.  She is working with the foster family to be a source of support for Tesfaye during college so he can have a place to live when college dorms are closed, if he needs an emergency contact, or simply a wants place to retreat during exams.  Tiffany is also Tesfaye's contact with his court-appointed attorney as he prepares for self-sufficiency
The number of unaccompanied refugees arriving in our community is growing and we aim to give every child a home and a new beginning. We simply don't have the resources to do it, but with the help of supporters like you, we will be able to reach this goal. 
To learn more about unaccompanied minors and how you may be able to provide the love and guidance they need to rebuild their lives, visit our Unaccompanied Refugee Minors page.