My Future as HIV+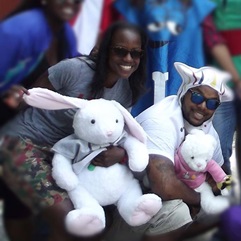 On a sunny day in 2008, a van of hesitant high school students ventured to Mar Lu Ridge. They were the first group of students to attend a retreat called Teen Haven and weren't sure what to expect. As Ron sat in the back of the van looking ahead at the other kids, he was skeptical if he had made the right decision…  
Following a day of swimming and playing basketball, he realized that for a long time he had lived without friends with whom he could share his deepest secrets and fears:  He had HIV/AIDS and lived with the effects every single day. 
After that single afternoon at Teen Haven, he decided to serve as a junior counselor at the Kids' Camp later that summer, wishing that he would have been able to attend the camp much earlier in his own life. Ron loved encouraging the younger children, teaching them to rely on their inner strength, and helping them understand that there was no reason to fear the future. Ron came back to volunteer year after year, not only because he could help others but because his own endurance was strengthened by witnessing the courage of his friends.
"[Youth Haven] means a lot to the campers. They look forward to having one week that's all about them. Seeing campers come out of their shells, expressing themselves, and leaving with a bigger smile than when they came is why I continue to volunteer." –Ron
Washington DC has one of the highest prevalence rates of HIV in the country. Youth Haven Camps & Retreats give a safe and nurturing environment to children affected by the illness. If you are interested in standing up against stigma, visit our volunteer page and we will contact you shortly with available volunteer opportunities.