Our Team
Darryl Washington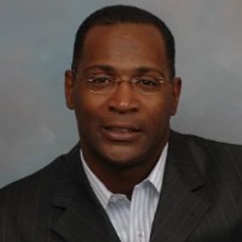 Washingtond@lssnca.org | (202) 723-3000 x232
As Chief Financial Officer, Darryl P. Washington is responsible for financial stewardship, including capital & operating budgets, financial affairs & reporting, treasury management and information technology. He brings over 22 years of strategic, financial & technology acumen to LSS/NCA, working closely with the CEO to integrate and align the strategic plan, financial management & programmatic efforts for growth & sustainability.
Prior to joining LSS-NCA, Mr. Washington served as Chief Financial Officer/Controller/Director of Finance for various organizations to include United Negro College Fund, DKT International, D.C. Department of Mental Health and the Congressional Black Caucus Foundation, where he provided leadership in the financial, administrative and technology operations as well.
Mr. Washington is a graduate of South Carolina State University where he earned a Bachelor of Science degree in Accounting; is licensed as a Certified Public Accountant; and recently earned a Master of Business Administration from The Johns Hopkins University.
Mr. Washington lives in Maryland with his wife, Tonya, and son and daughter, Marcus and Sydney.