Our Board
Reverend Eric Linthicum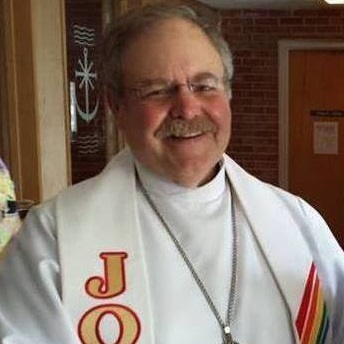 "LSS NCA's Vision is 'Proclaiming God's grace, we compassionately work to create a society where the most vulnerable among us find wholeness, justice, and self-sufficiency.' Being a member of the Board of Directors allows me to participate in this vision in a bold and meaningful way. This is similar to work being done in my parish, but on a larger scale."
Rev. Eric Linthicum is the Senior Pastor at Redeemer Lutheran Church (LCMS) Hyattsville, MD. He is a 1996 graduate of Concordia Theological Seminary Fort Wayne, IN. Pastor Linthicum has served parishes in Painesville and Cincinnati, OH before coming to Redeemer in 2010.
Before entering the ministry, he served in the US Navy for four years and then was a career firefighter/EMT before suffering injury in the line of duty. He is father to 3 sons and in September 2016, Pastor Eric will marry Linda Shea of Frederick MD.
Redeemer Lutheran is a multi-cultural, multi-ethnic congregation just outside of Northeast DC near the University of Maryland. Currently Redeemer is a Lutheran Mission Society Compassion Center site as well as the home to LSS/NCA's Immigrant and Refugee office. Redeemer has an emerging campus ministry as well. Redeemer is home to people from 4 different continents, representing 8 primary languages.